HEALGEN CORONAVIRUS AG RAPID LATERAL FLOW TEST IN STOCK & AVAILABLE TO BUY
Evaluated and validated by the UK's MHRA/DHSC for use by schools, NHS, and the army. Tests will detect variants including Delta and Omicron and are approved for use in the EU.
Read More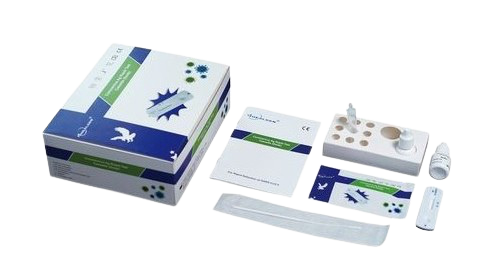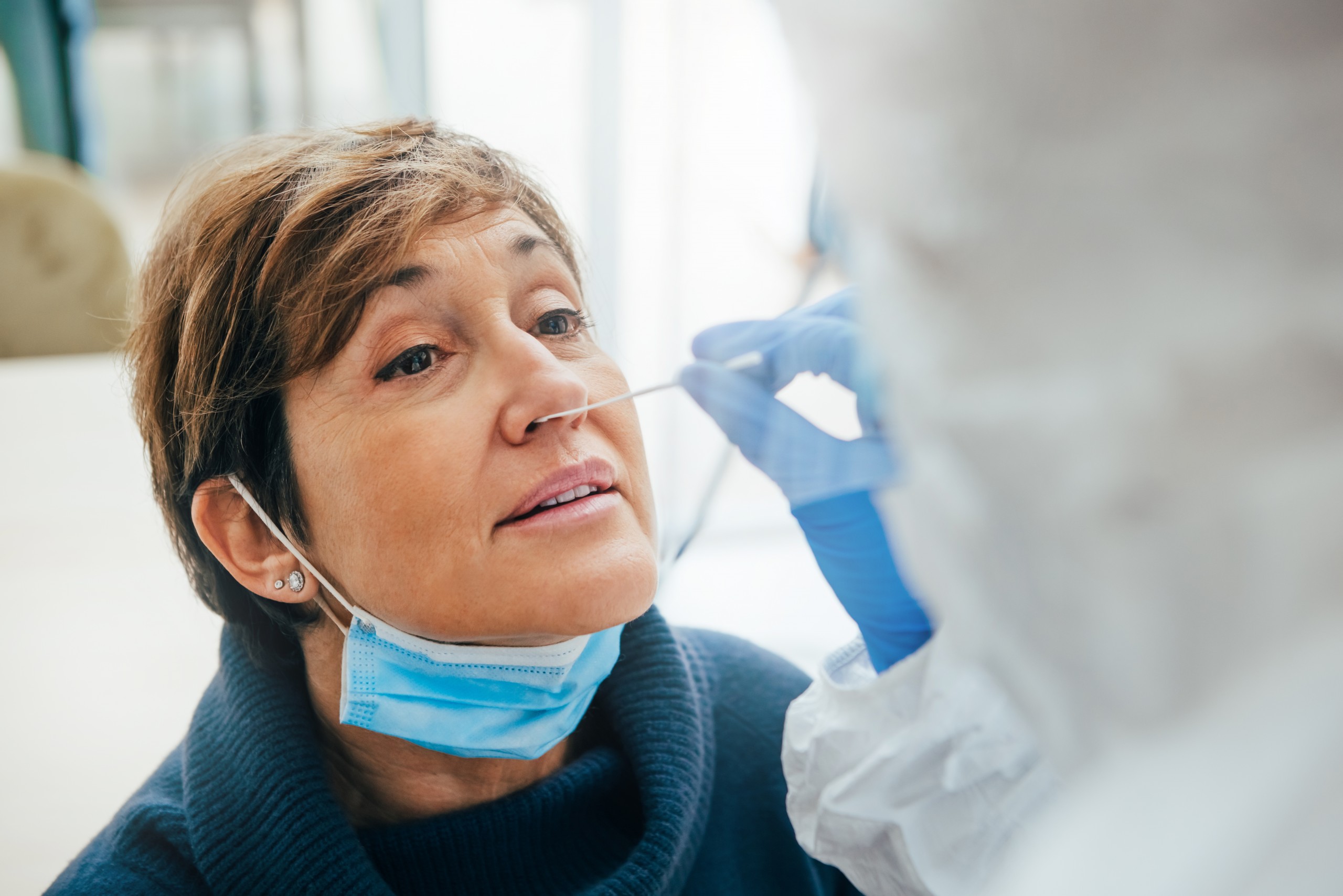 COVID-19 Rapid Antigen Tests
Often referred to as Lateral Flow Tests or Nasal Tests, rapid antigen testing represents a major advancement in bringing the pandemic under control. They are accurate, cost-effective and quick with results produced on-site in just 15 minutes.
We offer 2 different brands of antigen tests that look for pieces of proteins that make up the SARS-CoV-2 virus: Healgen and MöLab. Both of these tests help to determine if someone has an active COVID-19 infection.
Evaluated and Validated by the UK's MHRA/DHSC
Used by the NHS
EU Approved Test
Detects COVID-19 Variants including Delta and Omicron
Evaluated in the USA
German Government Registration
Manufactured in the EU (Germany)
COVID-19 Rapid Antibody Tests
Often referred to as Antibody Tests or Finger Prick Tests, rapid antibody testing is essential in understanding if someone has a level of immunity to COVID-19.
We supply 2 different antibody kits manufactured by Vedalab that are specifically formulated to accurately identify antibodies developed from an historic infection or a successful vaccination. We also supply the Accu-Tell COVID-19 IgG/IgM Antibody Test Cassette looking specifically for antibodies developed from an historic infection.
CE-Marked for professional use
Made and Evaluated in France
Manufactured by VEDALAB – Europe's largest rapid test manufacturer
Manufactured according to ISO13485 standards
As mentioned by the Daily Mail
Study performed by Guy's and St Thomas' NHS Foundation Trust
CE-Marked for professional use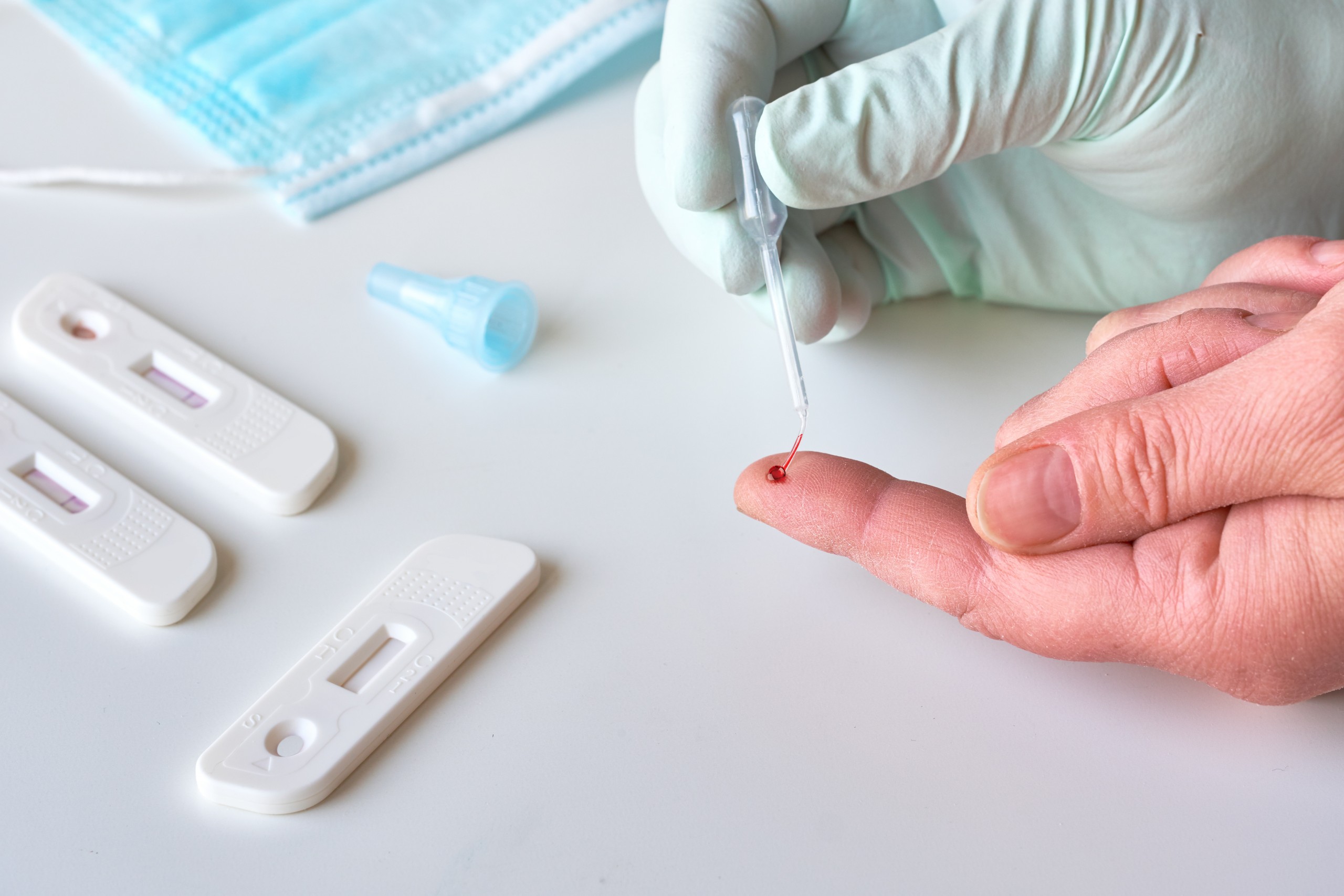 Frequently Asked Questions
How do I buy or request a quote for COVID-19 rapid tests?

You have a number of choices:

Please add the product you wish to purchase to your quote cart and request a quote. One of our team will be in touch within a working day to provide you with a quote and prepare an invoice for you.
Alternatively, you can send us a message HERE.
However, if your enquiry urgent you can call us on 03333212371 and one of our friendly and knowledgeable team will be happy to help you.

Who can perform a COVID-19 rapid test?

Are your COVID-19 rapid tests CE-Marked?

What is the difference between Antigen and Antibody testing?

Who can buy COVID-19 rapid tests?

Are any additional components required to run these tests?

How long will it take to receive my order?

Who can I speak to for more help and assistance?