HYPHEN BioMed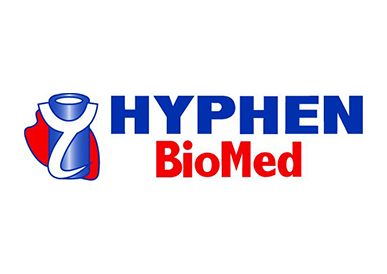 Major HYPHEN BioMed focus concerns development, manufacturing and worldwide distribution of in-vitro diagnostic and research reagents for all laboratory applications in Thrombosis and Hemostasis. As an expert company, HYPHEN BioMed provides innovative and value-adding solutions to hospital laboratories (e.g., DOACs, HIT, Hemophilia), research institutions and the pharmaceutical industry (including customized approaches). HYPHEN BioMed's unique offer of high-quality reagents is available through an extensive distributor network in all major markets:
HYPHEN BioMed develops and markets diagnostic reagents, many of which are CE marked and 510(k) cleared. The offer concerns clotting, chromogenic and immunological assays for measuring all anticoagulant drugs, blood extracts and recombinant substitutive therapies, as well as all the testing for thrombosis and hemostasis laboratories.
HYPHEN BioMed has continuous growth, thanks to its high involvement in Innovation. The company is located in the High Technology Park of Neuville Université (95000 Neuville-sur-Oise, France) close to the Scientific University of Cergy-Pontoise (UCP)). The company is certified for ISO 13485:2016 (TÜV Rheinland).
{{ productCount ? productCount : 'Showing 1–24 of 284 results' }}