QUADRATECH DIAGNOSTICS LTD IS A CARBON NEUTRAL COMPANY
We pledge each year to offset over 100% of our total carbon emissions. The environmental policy of Quadratech Diagnostics Ltd reflects the company's concern for the natural environment in which it operates. Quadratech undertakes a number of actions to minimise its impact on the natural environment.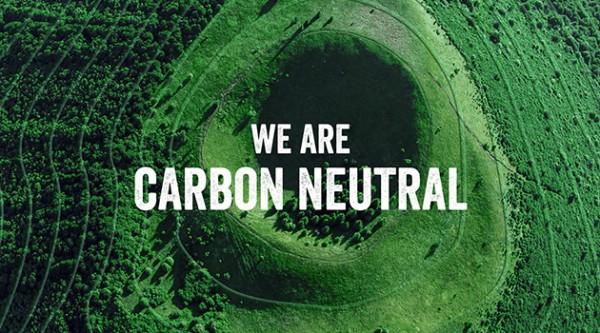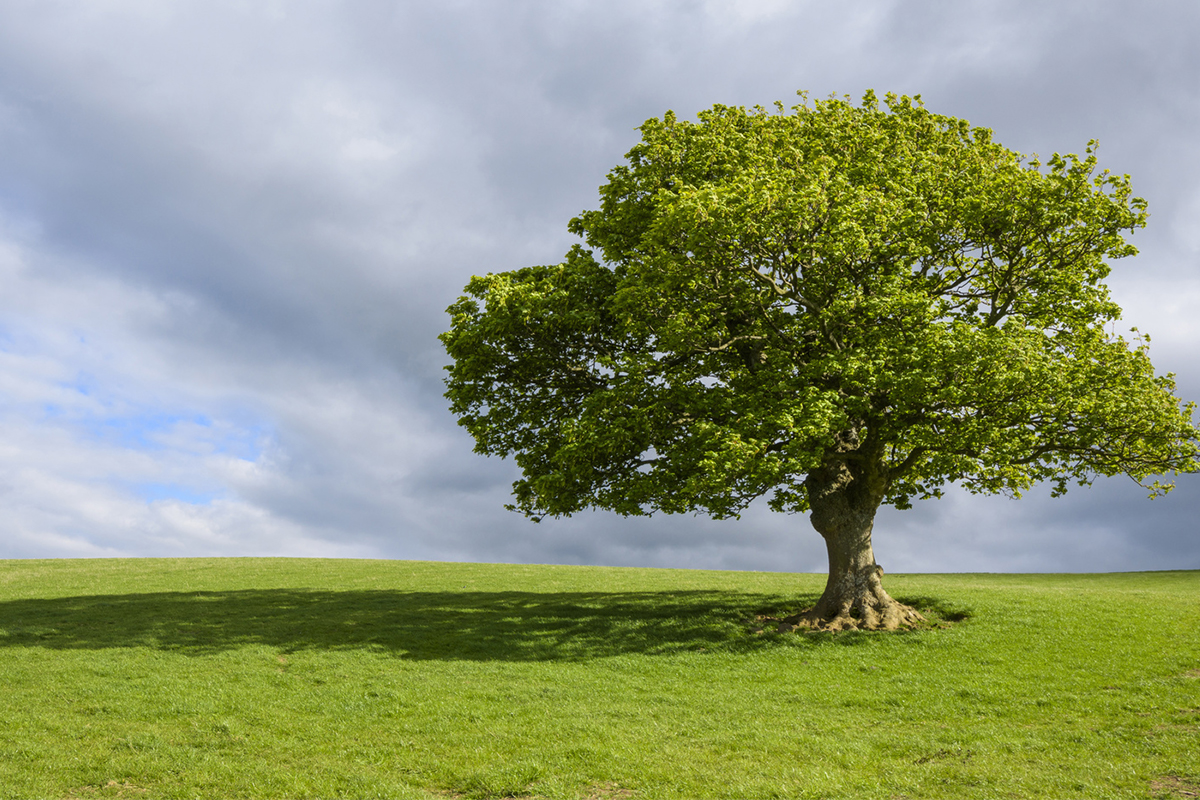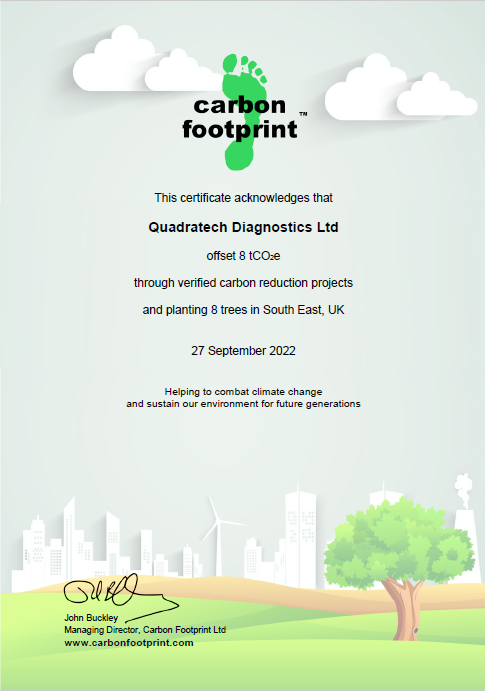 CARBON NEUTRAL 
Quadratech Diagnostics Ltd is a carbon neutral company. We pledge each year to offset over 100% of our total carbon emissions.
We offset our carbon emissions with a tree planting project throughout the South-East of England where we are based. Our carbon offsetting is organised through the highly respected and recognised Carbon Footprint Ltd.
These tree planting offsetting projects are paired with Verified Carbon Standard (VCS) approved carbon credits to guarantee the carbon offsetting. For each tree planted, a ton of carbon will be saved through supporting internationally verified carbon reduction projects.
Offsetting plays a vital role in combating climate change, but our environmental policy is also built around continual improvement in reducing emissions and reducing our foot print as a company.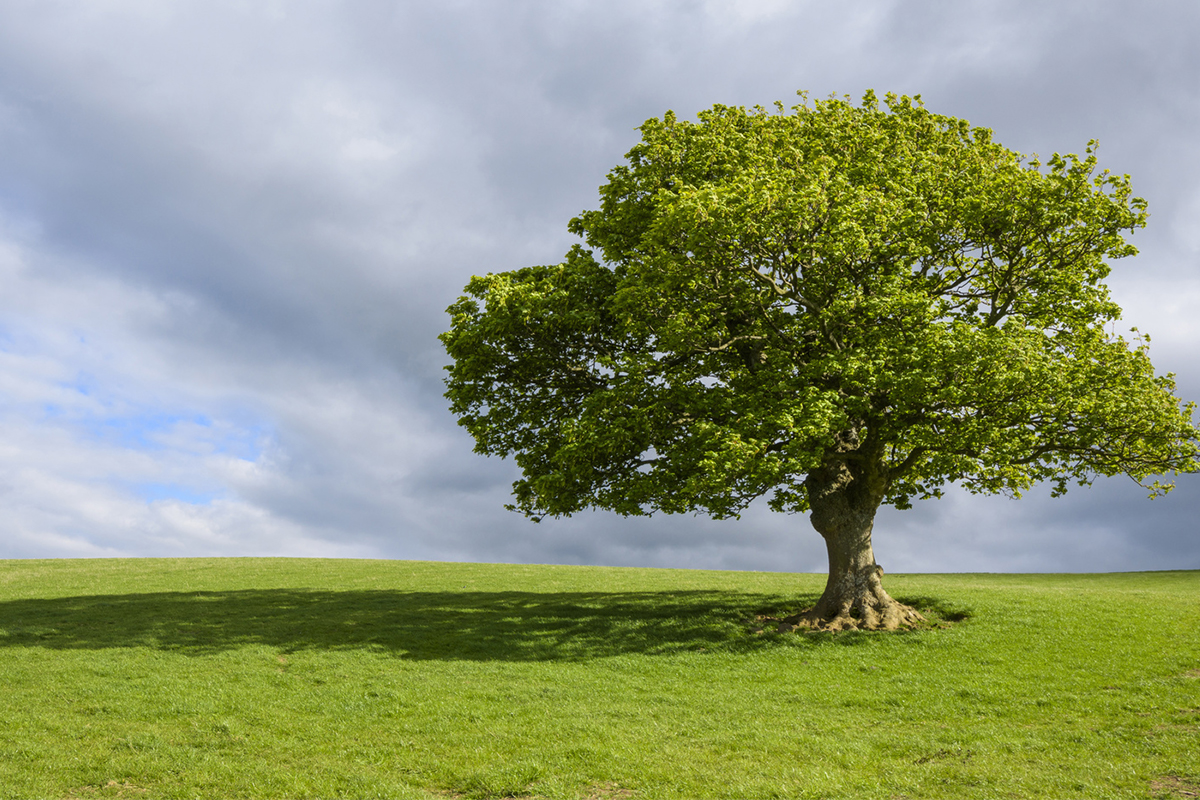 TRAVEL
We ensure that the vehicles and equipment we use are well maintained, clean and are always operating within legal limits, taking advantage wherever possible of engineering modifications to reduce pollution and emissions and to save unnecessary consumption of energy.
We promote the use of public transport to travel to work events and exhibitions, and use Skype/Zoom and other digital meetings wherever possible.
We continually work to reduce business travel miles through better journey planning and prohibition of flights unless entirely necessary when there are no forms of greener travel or an opportunity for digital meeting available.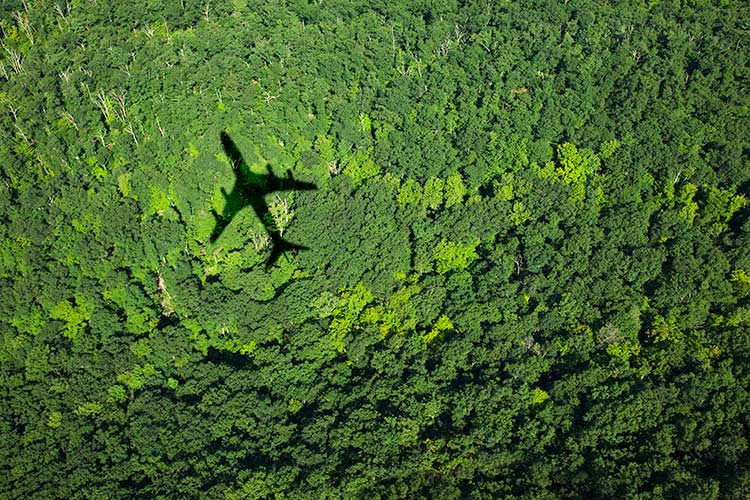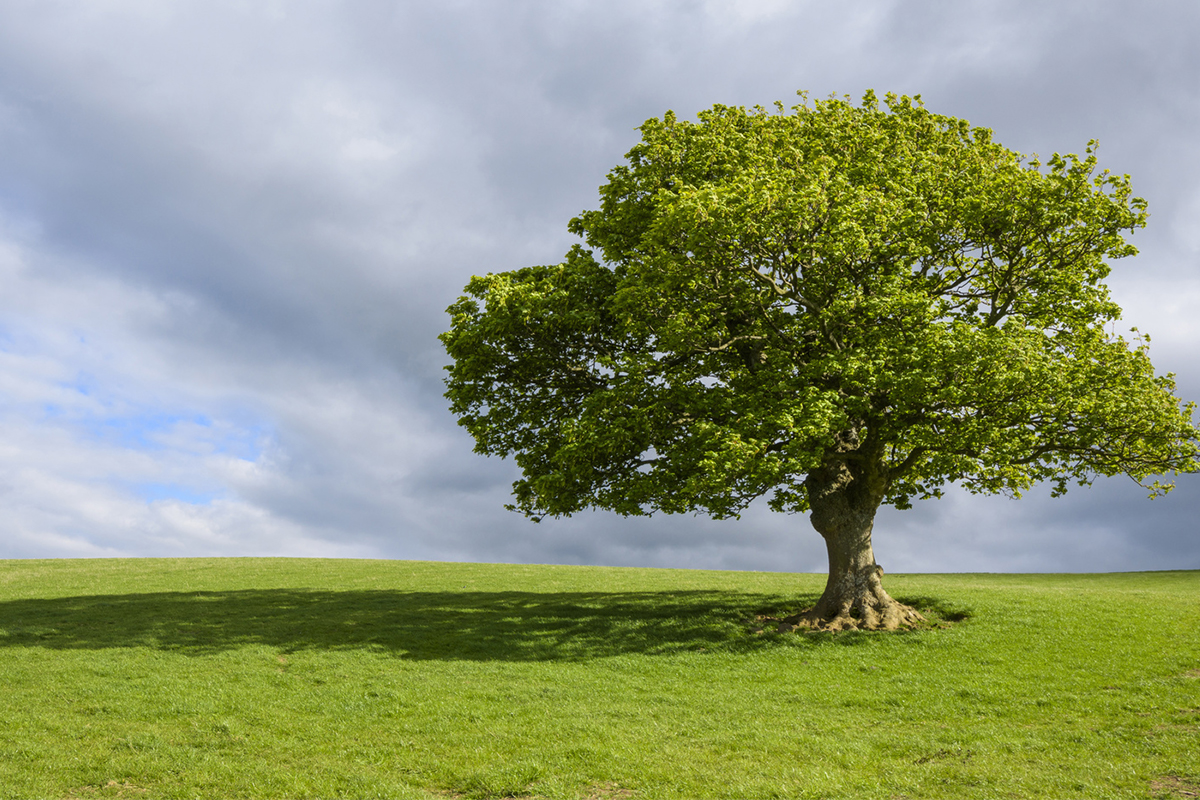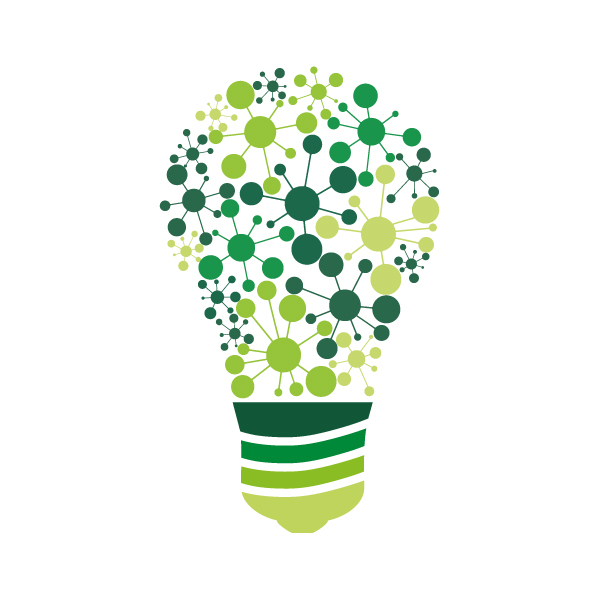 SHIPPING & SUPPLY
We will continue using Use DHL GoGreen Carbon Offsetting to ensure that relationship with our delivery partner is as eco-friendly as possible
Where it is not possible for us to use this method of delivery we pledge to offset the relevant carbon emissions garnered on an annual basis in addition to that of our own company.
We will work in partnership with suppliers to achieve our common goals and continually improve sustainability performance.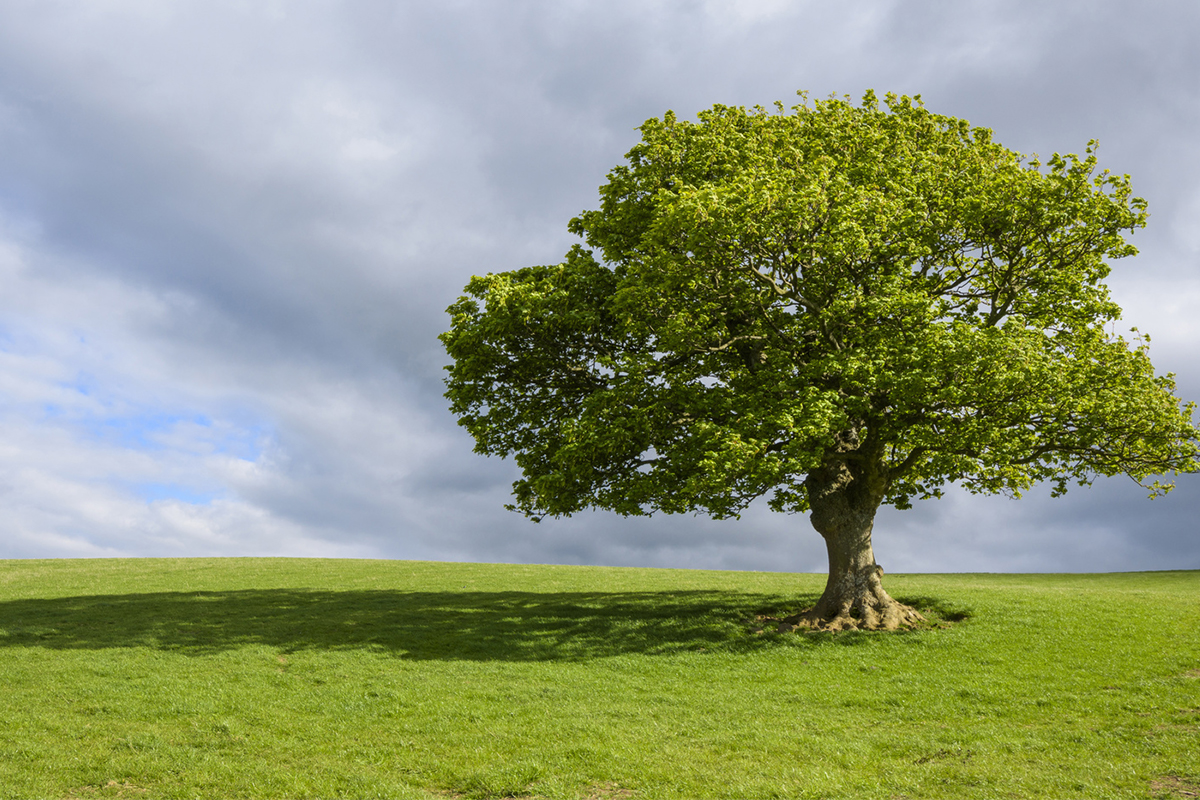 WASTE MANAGEMENT
Quadratech will take whatever measures may be necessary to ensure that the collection, transportation, storage, recycling, reclamation and disposal of waste does not cause or become a cause of hazard to public health or the environment.
Controlled waste (clinical, electrical and general) will not be stockpiled or treated at company premises.
Quadratech recognises that control of pollution act; duty of care regulations gives us responsibility for all of our waste until its final disposal site requiring the prevention of uncontrolled releases of material (e.g. material originally sourced from human plasma).
Quadratech will only use sub-contractors for the disposal of specialised and general (e.g. paper) waste where the sub-contractors complies with all legislation and maintains a complete audit trail of disposal.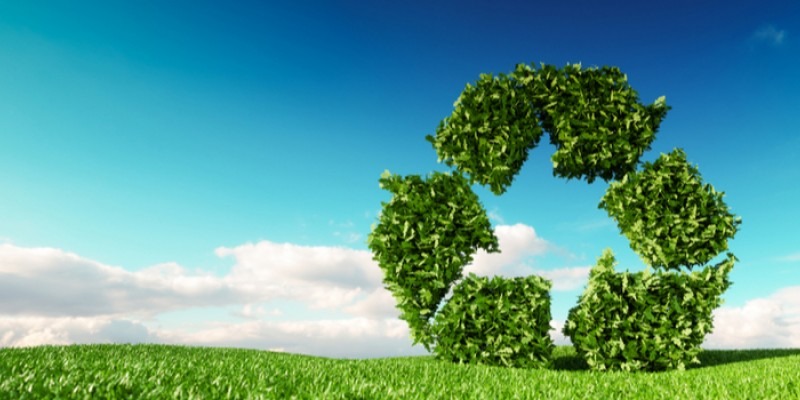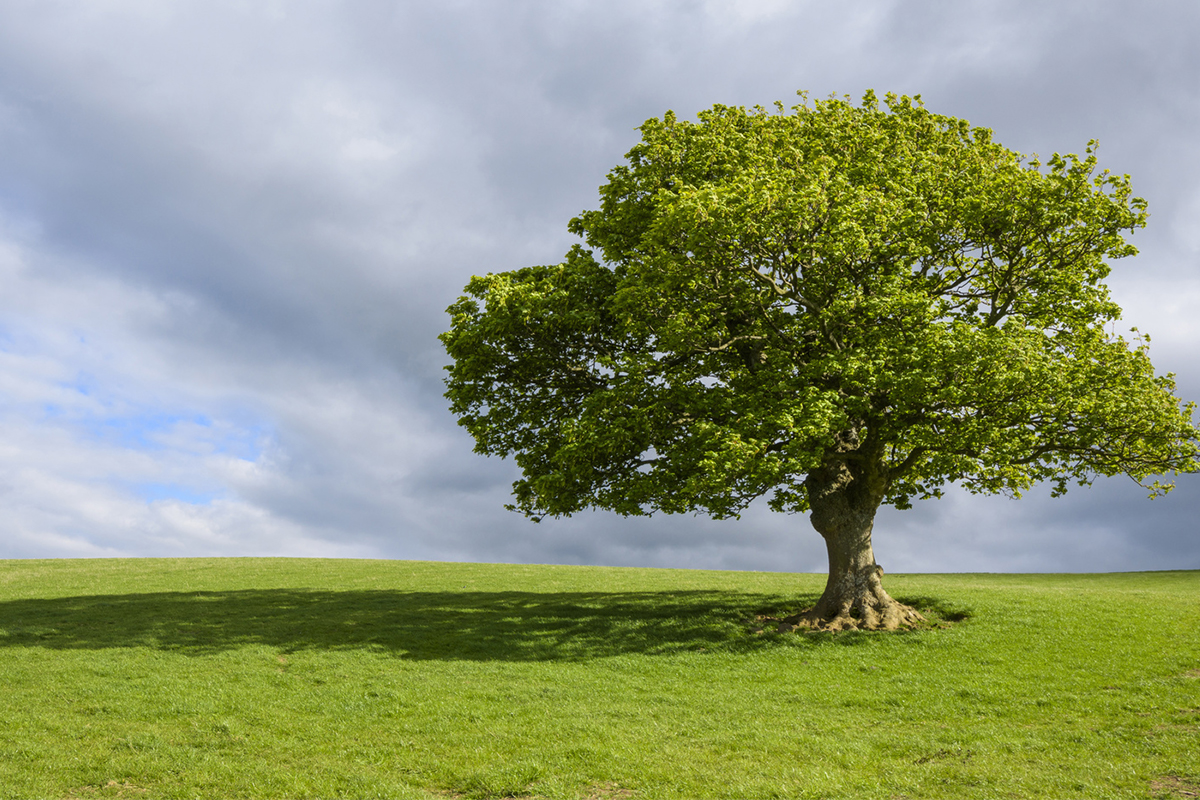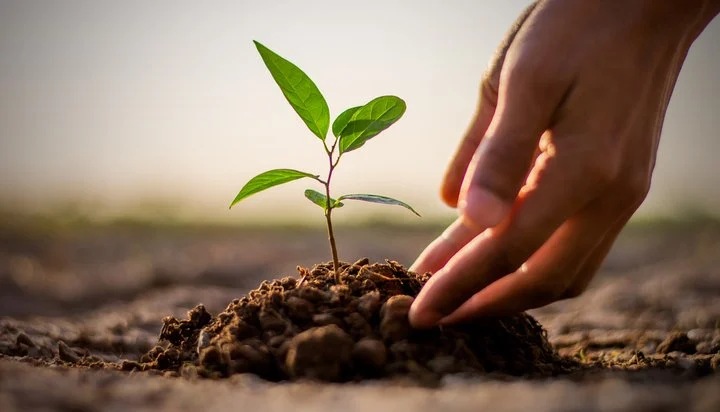 FUTHER MEASURES
We will continue to reduce waste generation through the recovery and/or reuse of materials where practical.
We will continue only using recyclable paper throughout the company and will re-use packaging wherever possible.
We will continue to provide carbon literacy training to all staff and encourage employees to walk or cycle to work.

VIEW OUR FULL LENGTH ENVIROMENTAL POLICY
At Quadratech Diagnostics Ltd we regularly review environmental issues and concerns. All staff are involved in the company effort to reduce our environmental impact.
We are committed to reducing our environmental impact and continually improving our environmental performance as an integral part of our business strategy and operating methods.
If you'd like to know more please take a look at our Full Length Environmental Policy.