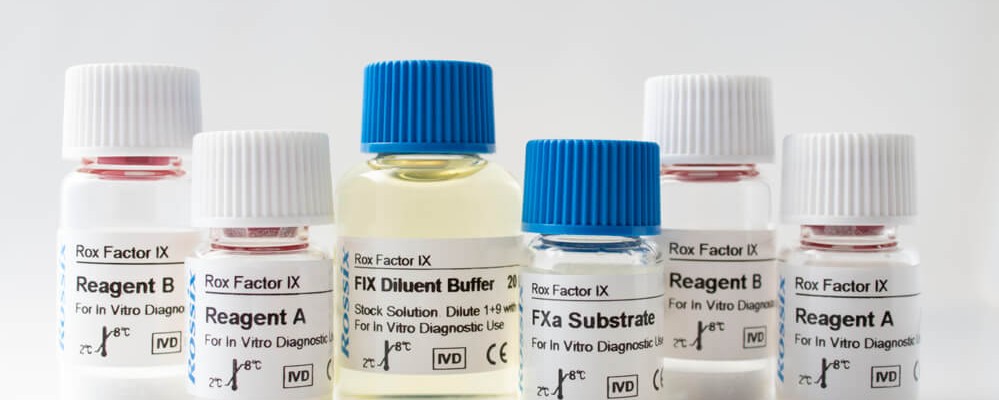 ROX FIX Chromogenic Assay
Product Code: 900020
Size: 2×60 test kit
The ROX FIX Chromogenic Assay is used for the determination of Factor IX activity in plasma and Factor IX preparations, including potency assignment of FIX concentrates.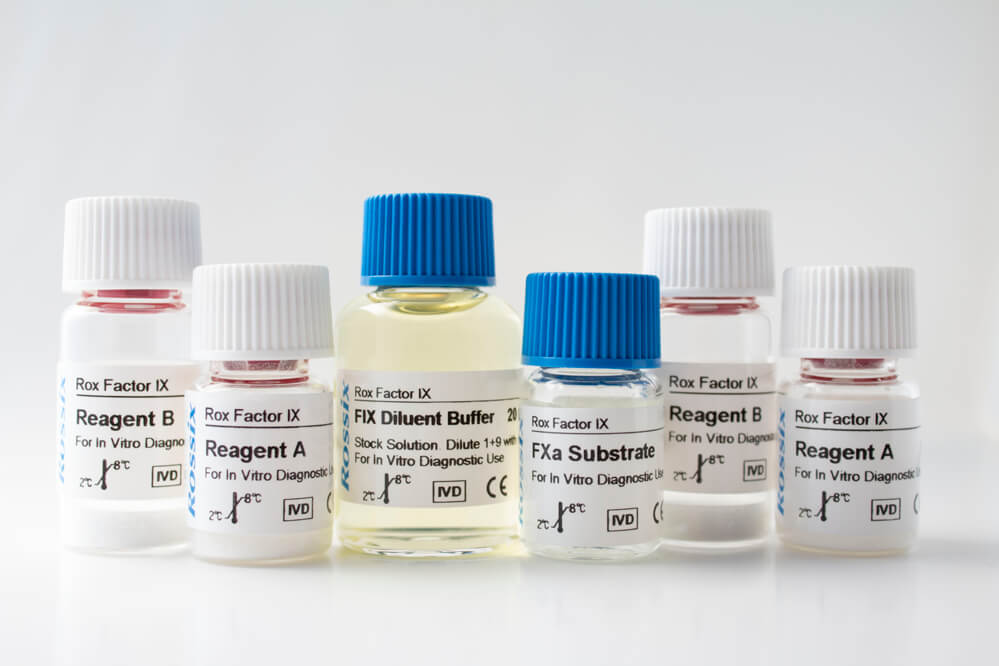 SIMPLE
No FIX deficient plasma required
Easily adapted to the major coagulation analysers
COST-EFFECTIVE
Reconstituted reagents can be frozen for up to 12 months
Competitively priced
ACCURATE
A chromogenic kit based upon FXa generation avoids false results which may occur with Silica based APTT assays (Journal of Thrombosis and Haemostasis 2016;14:1420-1427)
Low batch to batch variation so results are highly reproducible
Performance tested on all new generation drugs.
Suitable for use with clinical samples, FIX concentrates including recombinant materials
Detection Limit: 0.1% FIX (CLSI EP17-A)
CE marked
RELATED PRODUCTS:
Rox FIXa
Product Code: 950030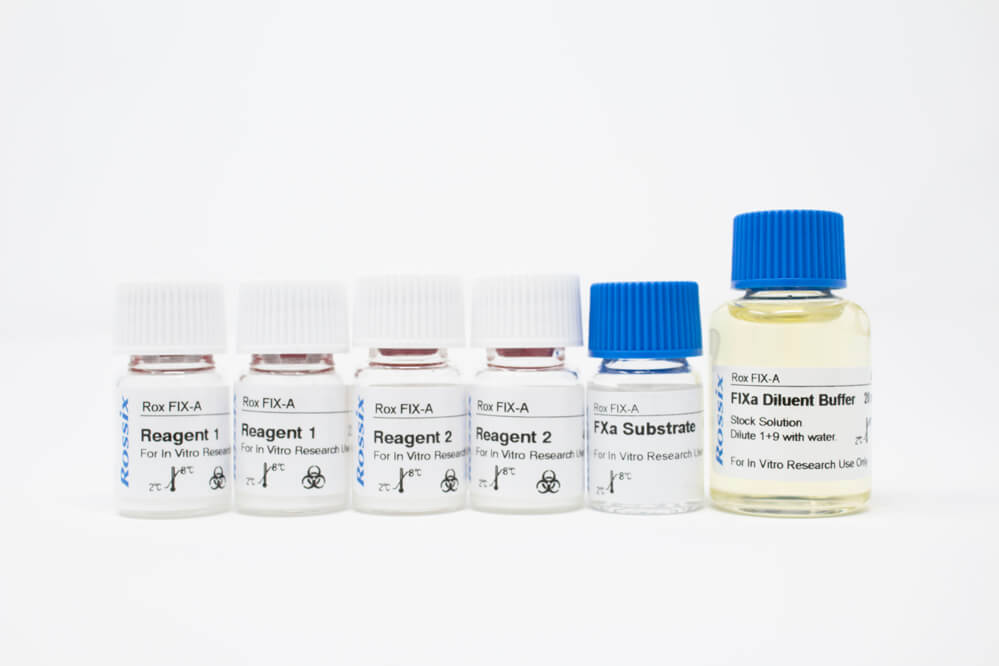 Rox FIXa is a chromogenic kit for quantitative determination of preactivated Factor IX (FIXa) in human Factor IX concentrates.
Rox FIXa & FXIa Controls and Calibrators
Product Code: 9588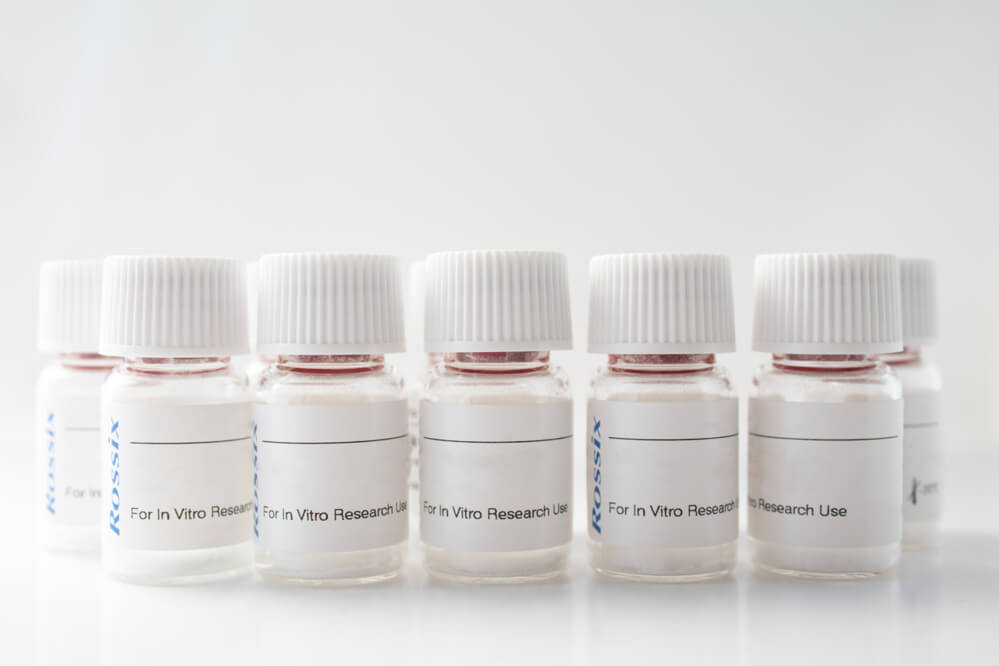 Product Code: 9599