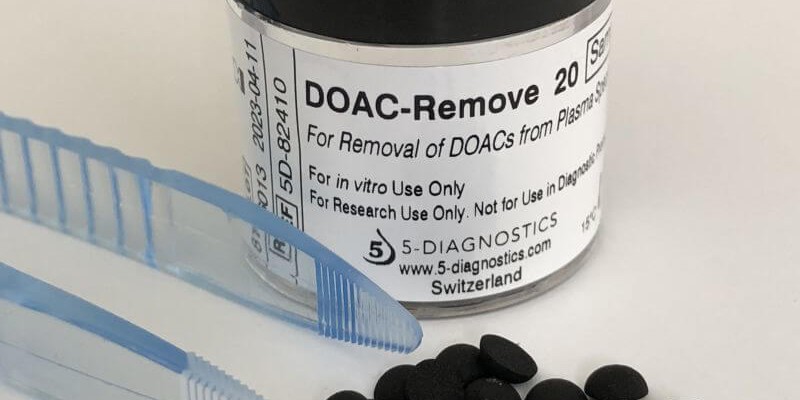 Remove DOACs From Plasma Specimens
DOAC-Remove™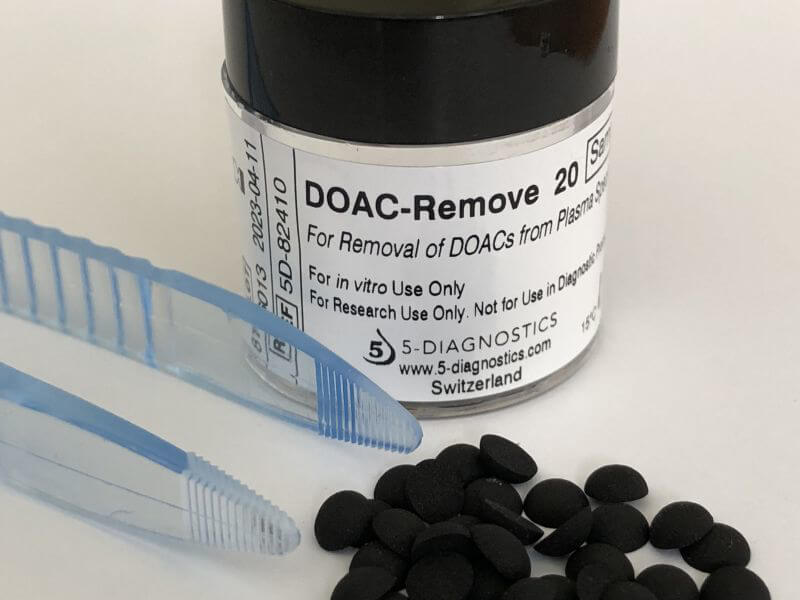 Product Codes: 5D-82410A (20 tablets), 5D-82410B (50 tablets), 5D-82410C (250 tablets)
Diagnostic laboratories often face problems since the presence of Direct Oral Anticoagulants (DOACs) in human plasma samples interfere with various haemostasis assays. DOAC-Remove™ is intended to be used for the removal of Direct Oral Anticoagulant (DOAC) compounds from human citrated plasma samples, including dabigatran, rivaroxaban, apixaban, and edoxaban. It also successfully removes the direct thrombin inhibitor argatroban from plasma samples.
One tablet of DOAC-Remove™ neutralizes the influence of DOACs in 1mL (range 0.5 to 2 mL) citrated plasma sample.
DOAC-Remove™ reduces the false positivity for lupus anticoagulants tests on DOAC-containing plasmas and is useful for eliminating interference of DOACs on routine coagulation assays such as APTT, PT, TT, single factors, chromogenic assays and APC-R.
After incubation and centrifugation, the plasma supernatant can immediately be used for haemostasis assays, or it can be frozen respectively.
No significant effect on coagulation factors has been reported.
CE marked
DOAC-Stop™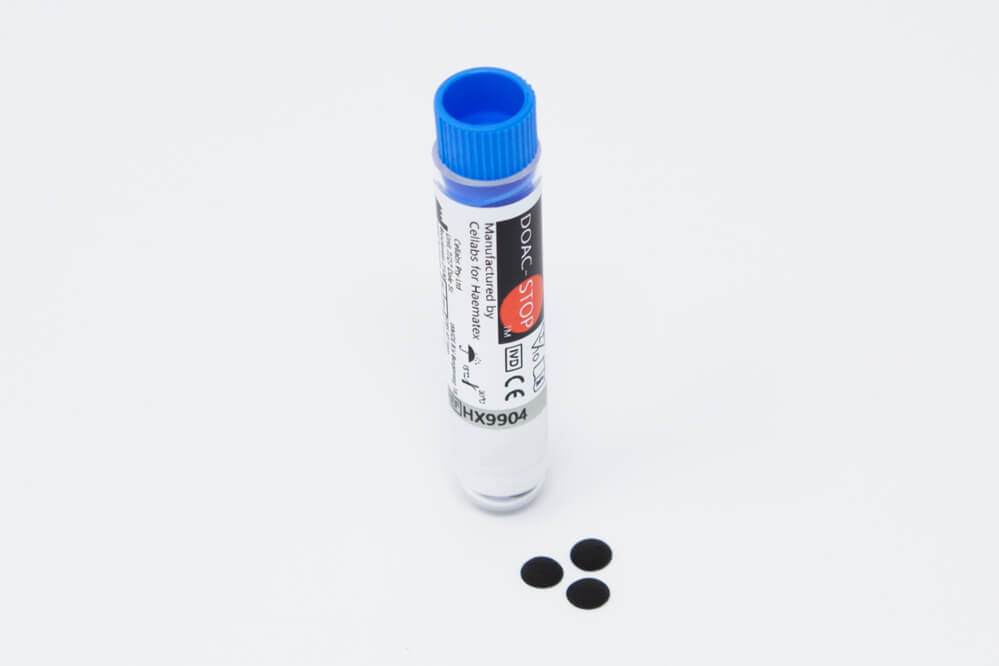 Product Codes: X9904-10 (10 tablets), X9904-20 (20 tablets), X9904-50 (50 tablets), X9904-100 (100 tablets)
DOAC-Stop can be used to efficiently remove all types of Direct Oral Anticoagulants (DOACs) including dabigatran, apixaban, rivaroxaban and edoxaban, from test plasmas with minimal effect on plasma proteins involved in the clotting mechanism.
Therapeutic uses of DOACs are increasing. DOACs are known to interfere with almost all clotting tests to varying degrees and sometimes patients who need to be tested for underlying coagulation defects may also be on DOACs. After treatment with DOAC-Stop, plasma samples can be analysed for underlying coagulation defects such as factor deficiencies, heparin, lupus anticoagulant or other interfering antibodies.
CE marked