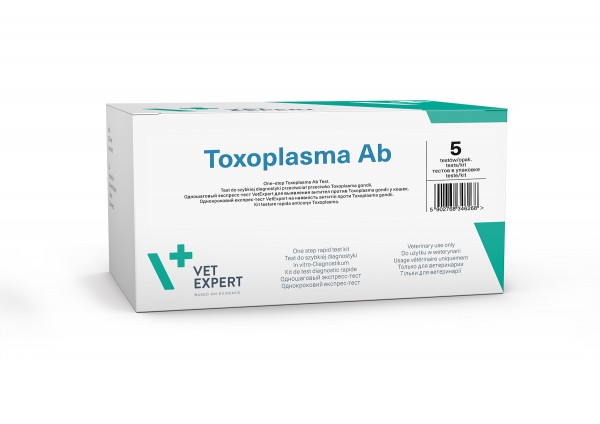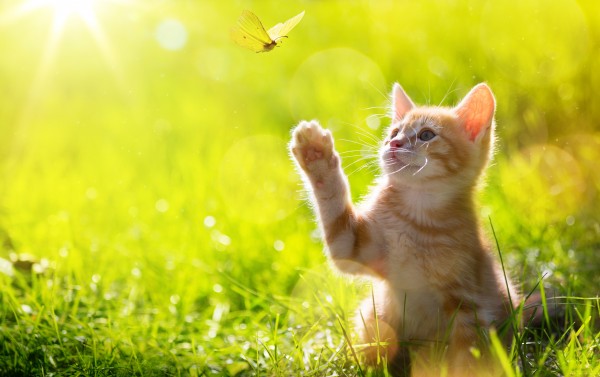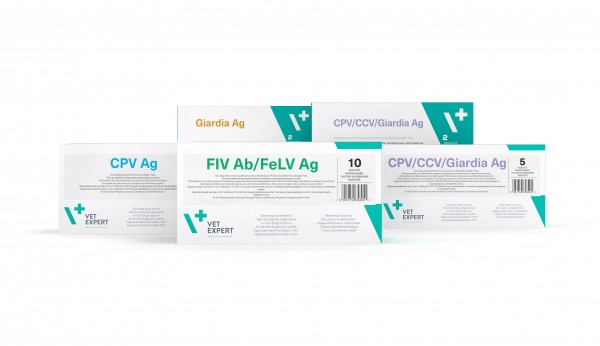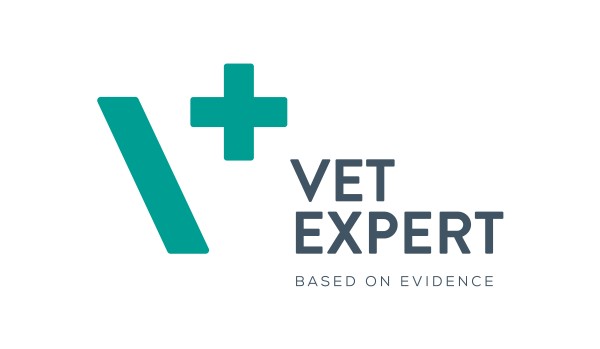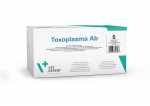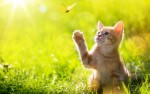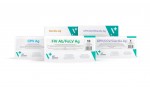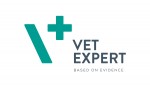 VetExpert Rapid Test Toxoplasma – 5 Tests
X
We're always working hard to give our customers as much information on products and the best price possible. If you need any assistance or would like a quote please contact us and we will be happy to help
VetExpert Rapid Test Toxoplasma – 5 Tests (T5TOXO5) detects the antibodies against Toxoplasma gondii. Manufactured by VetExpert.
Description
Detects the antibodies against Toxoplasma gondii. All the VetExpert tests are based on immunochromatographic method (IC). Immunochromatography is a widely-used immunological method – it is a socalled "wet method", which means that a precise result remains as long as the nitrocellulose membrane is wet and this time period is specified in the leaflet attached to each test. In some sporadic cases when the test dries out, the second line may show, yet this does not mean that the result is positive! The test line contains antibodies against the diagnosed disease, whilst the control line – the antibodies against the immunogold labelled monoclonal antibodies.
All the VetExpert tests are made in the way that makes it possible to confirm or exclude the presence of a disease with the maximum likelihood. The presence of the control line is necessary for the result to be correct. If the sample material contains antibodies or antigen, two lines are present – the test line and the control line. The majority of rapid tests are qualitative – irrespectively of the degree of staining of the test line (whether the line is thin or thick) the result of the test is positive. It must be remembered NOT TO interpret the test result after the lapse of the time period specified in the test leaflet!
THE CHARACTERISTICS OF THE METHOD:
– High reliability
– Rapid result: 5-10 minutes
– Storage in temperature: 2-30ºC
– Long shelf-life of the tests
Sensitivity: 99.9%
Specificity: 99.0%
Product Specification
Specification Type
Specification Value
Product Range
Product Code
T5TOXO5
Product Name
VetExpert Rapid Test Toxoplasma – 5 Tests
Product Category
Product Brand
Product Analyte or Application
Product Size
1 x 5 tests
Product Storage
2°C to 30°C
Product Videos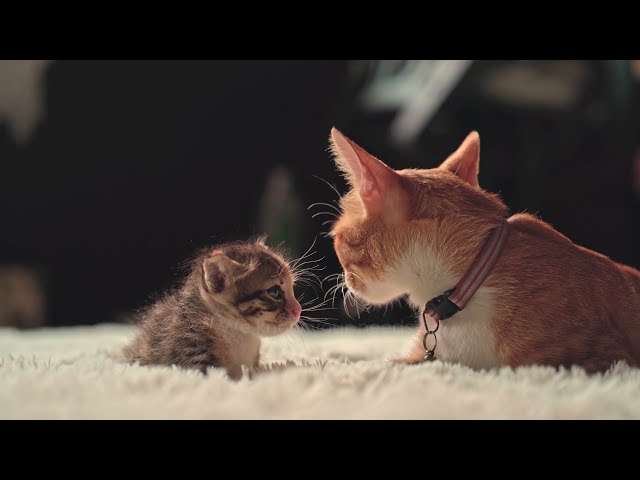 VetExpert - Based on Evidence
Distributed by Quadratech Diagnostics in the UK, the VetExpert brand includes rapid diagnostic tests, supplements, diets, care products, professional products for veterinary medicine and RAW PALEO – a line of high-meat foods for everyday nutrition of dogs and cats. Research conducted by the renowned Kantar * company in March 2021 proved that in the category of supplements for dogs and cats, VetExpert products are most often recommended by veterinarians and enjoy their greatest trust.
Product Documents