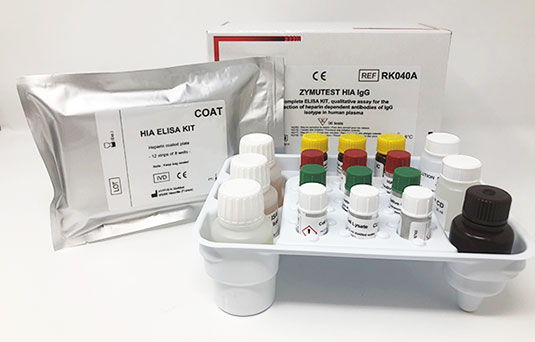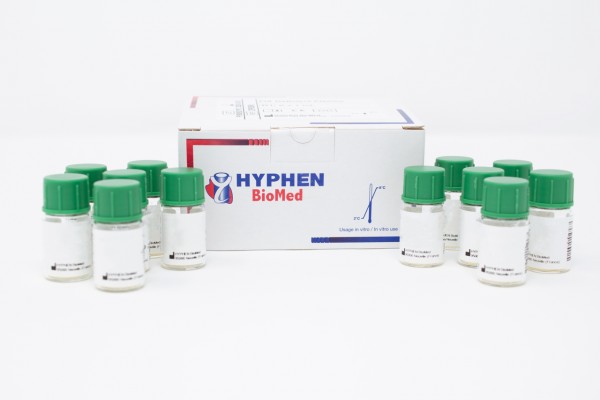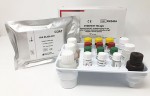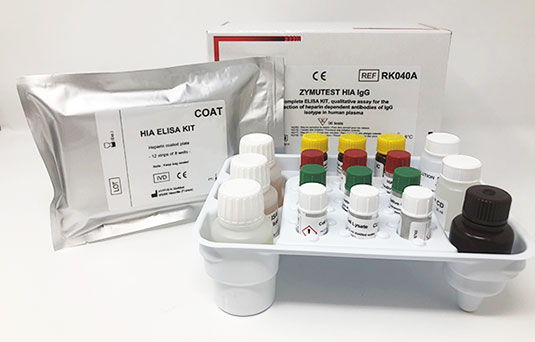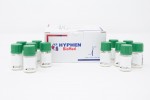 ZYMUTEST™ HIA IgG
X
We're always working hard to give our customers as much information on products and the best price possible. If you need any assistance or would like a quote please contact us and we will be happy to help
ZYMUTEST™ HIA IgG (RK040A) is an Enzyme Immuno-assay to measure Heparin-dependent antibodies of the IgG isotype in human plasma or serum. Manufactured by HYPHEN BioMed.
Description
Enzyme Immuno-assay designed for measuring heparin-dependent antibodies of the IgG isotype, in human plasma. This assay measures only the IgG isotype, reported as the most associated with the clinical complications of heparin-dependent antibodies (HIT/HITT), allowing confirmation of the diagnosis of HIT/HITT or its clinical suspicion. However, some cases associated with only IgM and/or IgA isotypes can be missed.
Recent anecdotal evidence suggests a link between a prothrombotic state and people who have recently received a Covid vaccination. These prothrombotic states are being referred to as VATTS (vaccine-associated thrombosis/thrombocytopenia syndrome) or VIPIT (vaccine inducted prothrombotic immune thrombocytopenia). As these patients present with thrombocytopenia the diagnosis of HIT can be difficult. The Zymutest HIA IgG ELISA has been shown to be one of the most reliable tests in identifying these individuals. Because of the design of the Zymutest HIA IgG ELISA which uses protamine sulphate to bind the heparin and platelet factors to the micro-titre wells only patient antibodies that cause thrombocytopenia induced by heparin are detected, i.e. true hit.
Zymutest HIA has a proven performance of many years and complies with the ISTH guidelines on HIT confirmation assays. The kits are complete with positive and negative controls, platelet lysate, wash buffer and 8 well strips. Offered in 2 formats either 12×8 wells or 4×8 wells both kits can be used for individual patient testing as the 8 well strip format can manage samples and controls thus minimising any wastage.
Overview
CE marked kits compliant with ISTH guidelines on HIT testing
IgG specific is one of the assays of choice for HIT confirmation
Complete kits constructed for ease of use and economy
96 well and 32 well presentations for all laboratory sizes
Manufactured to enhance binding of true HIT IgG antibodies
Tried and tested kits available now
Product Applications
Clinical suspicion of HIT during heparin therapy.
Heparin-dependent antibodies of the IgG isotype are those strongly associated with the clinical diagnosis of HIT. The ZYMUTEST™ HIA IgG assay offers then a better specificity for the clinical complication of HIT, but it has less sensitivity as cases associated with only IgM and/or IgA isotypes are missed.
Product Characteristics
Total Assay Time: 2 hr 15 min
Cut Off: A450 > 0.30
Dynamic Range: A450 up to 3.0
Intra-Assay CV: 4 to 6%
Inter-Assay CV: 5 to 8%
Product Components
Micro ELISA Plate (12 strips of 8 wells)
2x HIA Sample Diluent.
3x HIA IgG Positive Control.
3x Negative Control.
3x Platelet Lysate.
3x Anti-IgG (Fcγ)-HRP IC.
1x Conjugate Diluent.
1x Wash Solution.
1x TMB.
1 x 0.45M Sulfuric Acid.
Product Specification
Specification Type
Specification Value
Product Range
Product Code
RK040A
Product Name
ZYMUTEST™ HIA IgG
Product Category
Product Brand
Product Analyte or Application
Product Size
Kit of 96 tests
Product Storage
2°C to 8°C
Product Documents