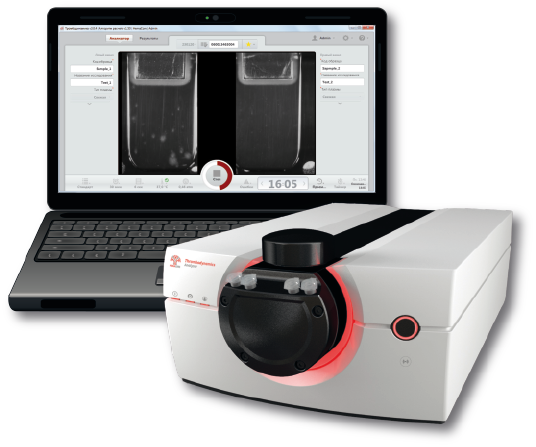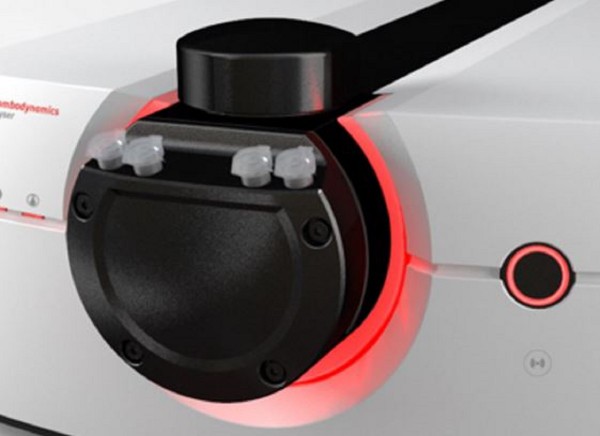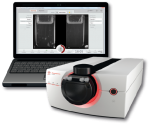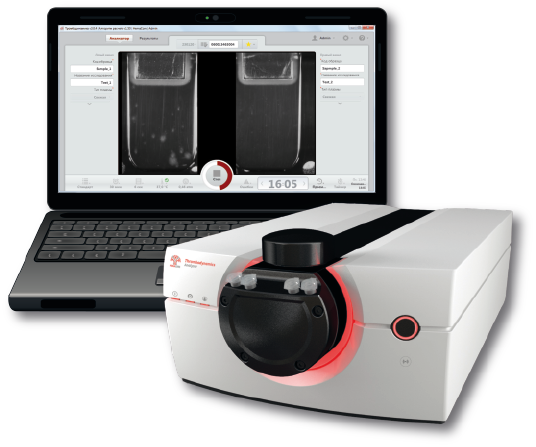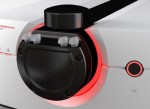 Thrombodynamic Analyser + Laptop
X
We're always working hard to give our customers as much information on products and the best price possible. If you need any assistance or would like a quote please contact us and we will be happy to help
Thrombodynamic Analyser + Laptop (T2-F) is a Thrombodynamics Analyser System T2-F for Fibrin Generation registration. Manufactured by HemaCore.
Description
The Thrombodynamics analyser visualizes and detects simultaneously the in vitro fibrin formation. This global coagulation assay includes the spatial propagation of the thrombus formation in the blood vessel. The Thrombodynamics Analyser is used for the monitoring of risk patients post surgery, efficacy of NOACs/DOACs and other drugs, risk pregnancies, hypercoagulable conditions, etc. CE mark in work. Furthermore the instrument is also used for the quality control of hemocompatibility of implants or biomaterial in compliance with ISO 10993-4. The TDX Kit is intended for use with Thrombodynamics Analyser Systems T2-F.
Please see this link to see how to run measurements on Thrombodynamics Analyser Systems T2-T and T2-F.
Product Specification
Specification Type
Specification Value
Product Range
Product Code
T2-F
Product Name
Thrombodynamic Analyser + Laptop
Product Category
Product Brand
Product Analyte or Application
Product Size
1 x 1 unit