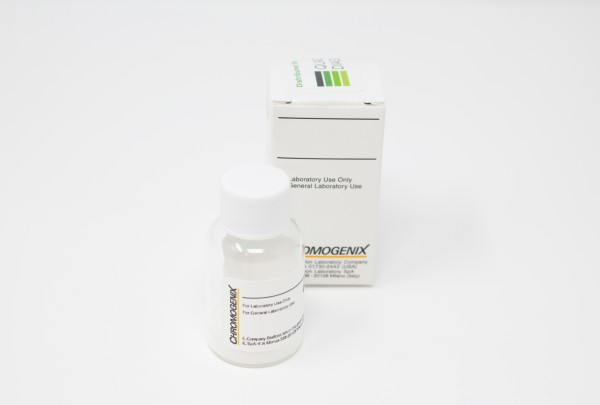 S-2222™ for Fxa
X
We're always working hard to give our customers as much information on products and the best price possible. If you need any assistance or would like a quote please contact us and we will be happy to help
S-2222™ for Fxa (82031639) is a Chromogenic Substrate for Factor Xa (FXa). Manufactured by Chromogenix.
Description
Chromogenix S-2222™ is a chromogenic substrate for Factor Xa. It is also very sensitive to trypsin. The substrate has been used for the determination of:
Factor X in plasma
Factor Xa in plasma
Factor Xa inhibitor in plasma
Heparin in plasma
Factor VIII in plasma
Coagulating enzyme from horseshoe crab plasma
Trypsin in duodenal fluid
The substrate is also sensitive to subtilisin, acrosin and Factor XIIa but insensitive to most other enzymes tested, e.g. Factor IXa, kallikrein (glandular and plasma) and papain-like enzymes.
Product Specification
Specification Type
Specification Value
Product Range
Product Code
82031639
Product Name
S-2222™ for Fxa
Product Category
Product Brand
Product Analyte or Application
Product Size
1 x 25 mg
Product Storage
2°C to 8°C