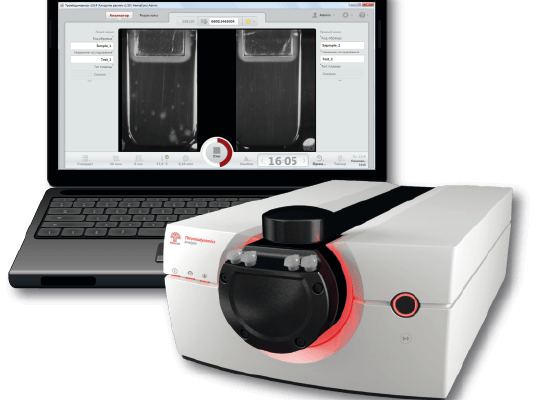 Thrombodynamics Analyser System T2-T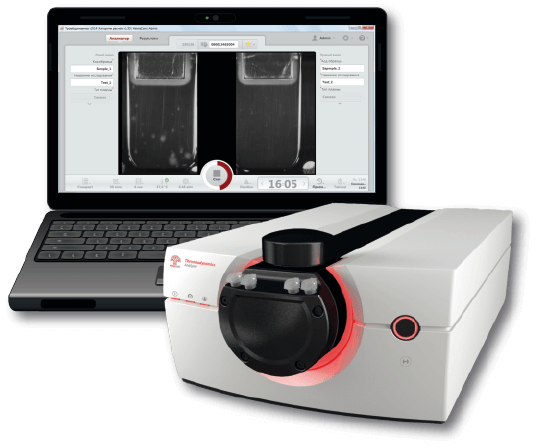 Product Code: T2-T
Size: 1 Machine
Thrombodynamics Analyser System T2-T visualizes and detects simultaneously the in vitro thrombin generation as well as the in vitro fibrin formation. Videos of the growing fibrin clot and AMC fluorescence during thrombin generation are registered in the same cuvette over time and space.
The analyser works with a software module in which Hypofibrinolytic and Hyperfibrinolytic conditions are monitored. Thrombodynamics is the only laboratory test with adequate physiological model based on the up-to-date understanding of the spatial aspects of in vivo coagulation process. Thrombodynamics-4D assay is a new generation of thrombodynamics assay that is enabled only by the T2-T model of Thrombodynamics Analyser System.
Used for the monitoring of risk patients post-surgery, efficacy of NOACs/DOACs, risk pregnancies, hypercoagulable conditions.
The PLS Kit (PLS-10) is intended for use with the Thrombodynamics Analyser System T2-T. Bottom of Form
Global haemostasis Assay
Easy to understand and interpret
Highly sensitive to hypercoagulation states, identifying patients with high thrombotic risk.
Allows monitoring of efficacy & safety of haemostasis treatments.
Thrombodynamic Analyser + Laptop